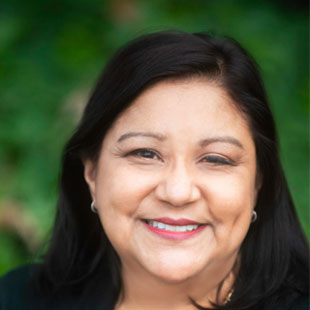 Gloria D. Archuleta
ASSOCIATE ATTORNEY
Gloria Archuleta received a Bachelors degree in English Literature with Honors from UCLA. She obtained her Juris Doctorate and Certification in Environmental and Natural Resource Law from Lewis and Clark School of Law in Portland, OR in 1998.
Prior to joining Bailey immigration, Gloria enjoyed a long career in corporate law, specializing in intellectual property. She enjoyed her work, but was drawn to altruistic pursuits in her free time. Over the years, she's volunteered for animal welfare, and environmental causes. In 2016, she served in the legal tent at Standing Rock, helping to defend the water protectors, and protesting the pipeline. Her passion often led her to immigration law, where she volunteered for DACA, TPS, and translating for immigration attorneys who were interviewing asylum detainees. Gloria is thrilled to join a practice where her skills and passion can come together to truly make a difference in people's lives
When she is not working, Gloria enjoys spending time in her hometown of Lyle, in the beautiful Columbia River Gorge.