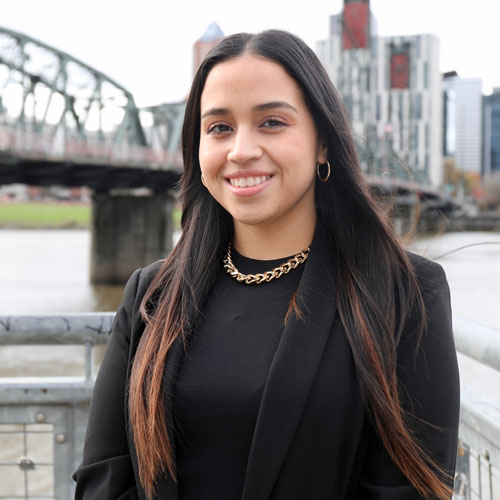 Mayra Farfan
LEGAL ASSISTANT
Mayra recently graduated from Portland State University with a major in Criminology and Criminal Justice and a minor in Business Administration. She plans on attending law school in the upcoming year to pursue a career in criminal law as a prosecutor. She first came to us through the Internship Program at Portland State and was later retained as a Legal Assistant. 
Mayra was born and raised here in Oregon. Her family is originally from Guerrero, Mexico. Most of them have relocated to Quintana Roo, she visits them often. 
She is very passionate about business most likely due to working in her family's grocery store for many years. She hopes to grow as an entrepreneur and continue working to expand the family business.