July 19, 2020
Applying for a Work Permit as an Asylum Applicant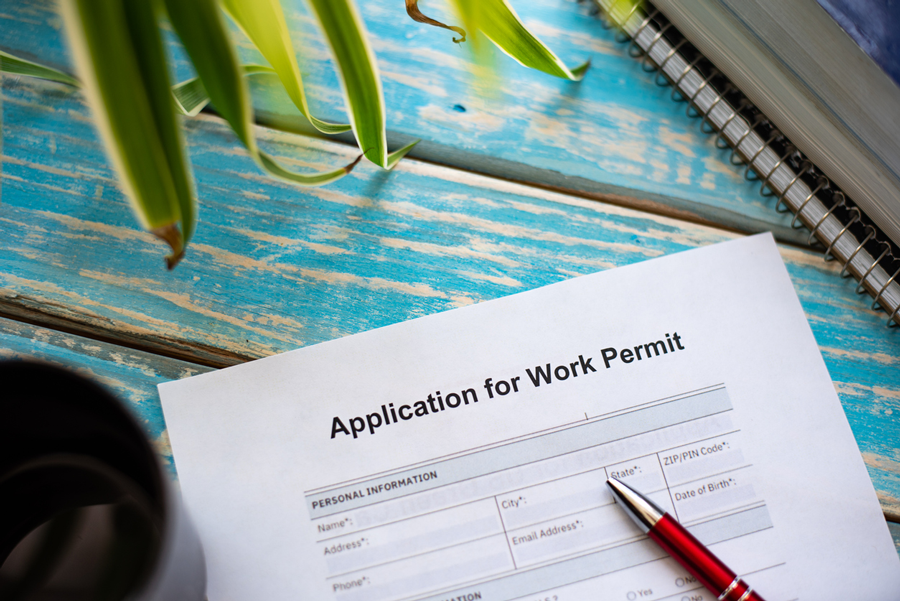 If you are applying for asylum in the United States, there are separate requirements to meet if you are simultaneously applying for a work permit. Only certain immigrants can apply for a work permit, also known as Employment Authorization Documents (EADs). Prior to 1994, asylum seekers were able to get EADs upon arrival in the United States. In order to combat the amount of asylum seekers coming to the United States with less credible claims, the United States Citizenship and Immigration Services (USCIS) imposed additional requirements for simultaneous asylum and work permit applicants. There are two ways to apply for an EAD: win your asylum case or the six month (150 day filing) waiting period, also known as the asylum time clock.
Winning Your Asylum Case
While this may seem rhetorical, the easiest way to be granted a work permit is to win your asylum case. Once an asylum applicant wins their case, they are automatically entitled to receive a work permit, though asylees are eligible to work without a work permit. This is because upon a grant of asylum, you are no longer required to even apply for an EAD. If you win your asylum case, you are automatically granted a social security number, which can be used to apply for employment in the United States, however, many clients choose to apply for a work permit as it's a form of federal identification.
The Six Month Waiting Period
For the vast majority of asylum applicants, the aforementioned process is much more complicated and time consuming than simply winning their case. Applicants often have to wait months, if not years, for a decision to be made. Thus, the second option for obtaining EADs is the asylum time clock.
If an applicant has to wait more than 180 days to hear an initial decision on their asylum case, the applicant is entitled to apply for EADs. At 150 days after filing an asylum claim, the applicant may apply for an EAD by filing an I-765 Application for Employment Authorization. The USCIS then has 30 days to approve your application. At the 180 day mark, the asylum applicant may be granted a work permit. There is no filing fee for the first work permit under the (c)(8)—it is typically valid for 2 years. Thereafter, USCIS currently charges $410 for additional EADs (this filing fee may go up soon).
However, there are certain events which could stop the 150 day clock for the applicant:
Failure to appear at your interview or fingerprint appointment

Failure to receive and acknowledge your asylum decision in person (if required)

A request to reschedule your interview for a later date

A request to transfer your case to a new asylum office or interview location, including when the transfer is based on a new address

A request to provide additional evidence after your interview

Failure to provide a competent interpreter at your interview
 It is very challenging to start the 150 clock back up once it has been stopped, and will likely require the assistance of an attorney to do so. Recently, the Trump Administration has proposed extending the six month 180 waiting period to a full calendar year waiting period of 365 days. Although this proposal has not yet gone into effect, it should serve as a warning to get your asylum application in as soon as possible to start the clock!
If you are interested in applying for asylum, or need help with applying for EAD, contact the attorneys at Bailey Immigration for more information – call (503)224-0950.