April 8, 2020
Cancellation of Removal (E42b) and Work Permits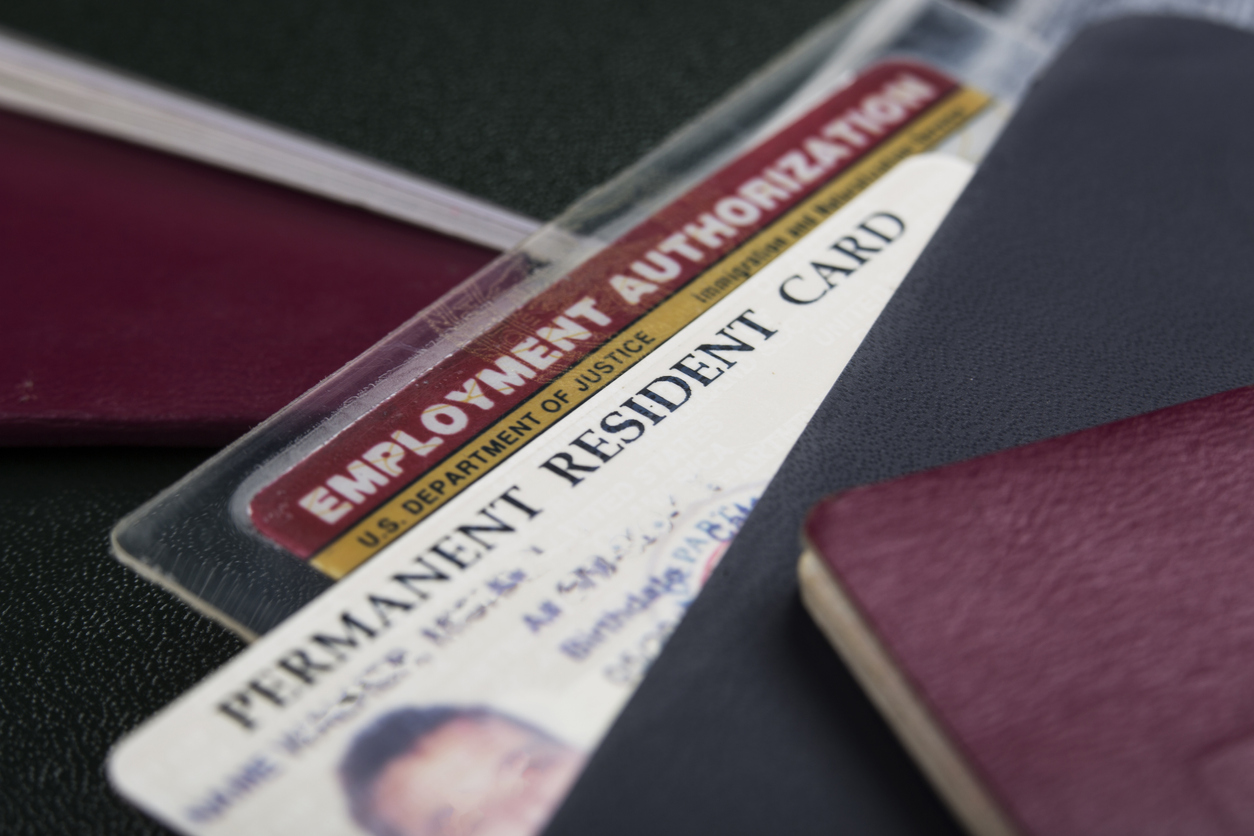 Employment Authorization Documents (EADs), otherwise known as work permits, provide immigrants with the ability to lawfully work within the United States. Only certain immigrants may apply for EADs. Those applying for cancellation of removal as a non-lawful permanent resident (E42b) can apply for EADs. 
What is Cancellation of Removal for Nonlegal Permanent Residents (E42b)?
Cancellation of removal, for nonlegal permanent residents, is the legal pathway for those who would otherwise not qualify for a green card (legal permanent resident card) status to stay in the United States. The requirements for applying for cancellation of removal are:
Applicant has been physically present in the United States continuously for at least

ten years

Applicant has had

good moral character

for ten years

Applicant has

not been convicted of certain offenses

[including felonies]

To deport the applicant would cause

exceptional and extremely unusual hardship

to her LPR or U.S. citizen spouse, child, or parent
If the applicant meets the criteria for cancellation, they will not be deported.
How Does Cancellation of Removal for Nonlegal Pemanent Resident Affect EADs?
Upon application for the cancellation of removal for non legal permanent residents (E42b), applicants may immediately file an I-765 Application for Employment Authorization with the United States Citizenship and Immigration Services (USCIS). The applicant must file the I-765 with proof of having already filed an EOIR-42A Applicant for the Cancellation of Removal for Certain Permanent Residents or EOIR-42B Application for Cancellation of Removal and Adjustment of Status for Certain Nonpermanent Residents.
The processing time for an I-765 is approximately 60-80 days. Once granted, the applicant can lawfully work in the United States. The Work Permit must be renewed annually – currently USCIS charge $410 per application.  You should also include 2 passport style photos, copy of your ID, your birth certificate and English certified translation, a stamped copy of your E42b application from the Immigration Court (EOIR). Once the applicant's cancellation of removal case is granted, the applicant can continue to work in the United States and a green card (Legal Permanent Resident Card) is issued shortly thereafter. 
We have helped hundreds of clients through this process.  We have the experience and passion it takes to get it done right.  If you need help with cancellation of removal and work authorization, please contact Bailey Immigration for more information at (866) 521-6422.