September 10, 2020
Covid 19 & Immigration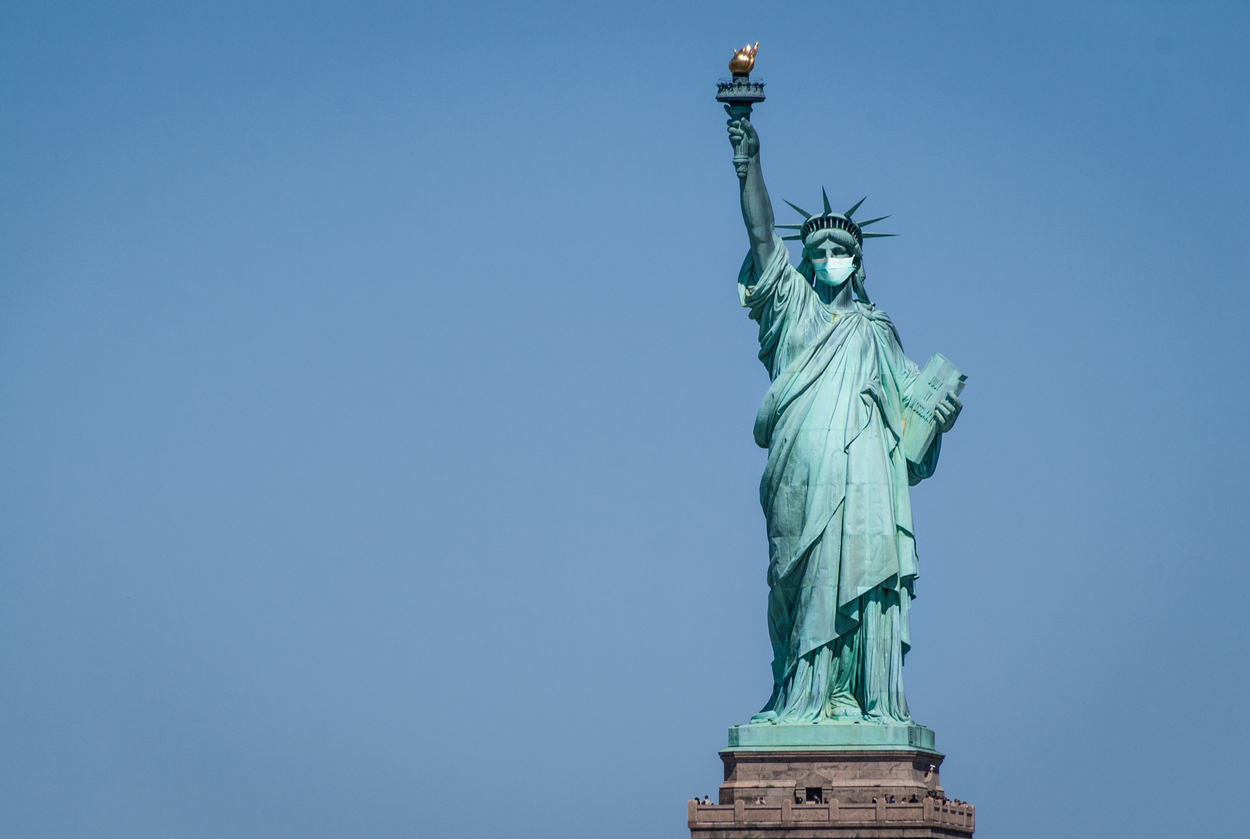 Delays, Delays, Delays
Portland Immigration Court (EOIR
)
For months, all non-detained hearings have been cancelled.  We typically get a few weeks notice of cancellations.  Currently, all non-detained hearings at the Portland, Oregon Immigration Court are cancelled through September 25, 2020.  The Immigration Court will re-schedule these hearings.  Cancellations for this period of time is unprecedented.
We are still filing court documents such as Prehearing Statements and Applications by mailing applications to the Portland Immigration Court through the US Postal Service.  The Portland Immigration Court is still accepting filings.
USCIS (Immigration) in Portland, Oregon
USCIS is open.  We are filing applications.  USCIS has started scheduling Citizenship Interviews and Legal Permanent Resident interviews.  These are being done on a limited basis.  You may not enter the building until 15 minutes before your scheduled interview time.  There are not many people in the waiting area.  Officers are conducting the interviews without much of a wait time.  Do not bring anyone with you who is not part of the interview process.
Biometrics (photos and fingerprints) are being done at the Portland, Oregon USCIS.  Only the applicant will be allowed entry.  These biometrics appointments are scheduled by USCIS.
Processing of applications
I-130s Family Petitions
Initially during the COVID shutdown, we were seeing i-130s (family petitions) processed rapidly.  Some were approved within 4 months compared to before the shutdown of about 8 months to one year.  The processing of these applications seems to have slowed down again but they are still being processed.
If you are a United States Citizen and your spouse or child (under 21) is outside the USA currently, you have a good chance of getting your case expedited.
I601a Unlawful Presence Provisional Waiver
Before Covid, the i601a applications were backlogged for a year to get a decision.  We are seeing longer processing times now—over a year.
Ciudad Juarez Interviews
Before Covid, we were seeing a one year time frame to get an interview in CDJ.  This means that from the time that the final paperwork is submitted to the NVC, it's about 1 year before an interview there is issued.  CDJ USA consulate has been closed during COVID-19 and only processing expedited applications.  See our blog on expedited with the NVC for more information.
Adjustment of Status in the USA to Legal Permanent Resident
We have seeing about a one year processing time-frame for most i485 (legal permanent resident) applications.
U visas
We are getting approvals for cases filed in the first half of 2015.  So, from the time of filing to approval, we are seeing about a 5 year wait time due to only 10,000 U visas being issued per year.  We have also seen a trend of USCIS finding red flags in background checks and being unforgiving on why those encounters were not disclosed.  The background checks are getting better and if applicants were stopped at the border, even under a different name, USCIS is finding those encounters that the applicant didn't disclose and using that as a reason to deny the U visa.  It's important to disclose all negative information on form i-192 and the form i918 as most negative information has a waiver available for it.  When the applicant doesn't disclose it and USCIS finds it, there is a trend to not forgive it.
Work Permits (Form i-765)
USCIS is continuing to process work permits.
Legal Permanent Resident Card Renewals (Form I-90)
We are seeing faster process times during COVID-19.  Before COVID-19, processing times were about 1 year, however, now we have seen processing times as short as 5 months.
Removal of Conditions (Form i-751)
We are seeing delays of processing removals of conditions on the 2 year legal permanent resident cards.  For those married to United States Citizens, it is a good idea to file your citizenship application (Form N400) at the 2 years 9 months mark even if your i-751 application is still processing.  We have seen USCIS conduct interviews on both applications together.
Citizenship Applications (N400)
We are seeing processing times of 8 months to 1 year for an interview.  The upside is the immigration officer is swearing applicants in at the interview.  Before COVID-19, applicants had to wait additional time to be sworn in as a citizen.  Our clients have typically been receiving their Naturalization Certificate at the initial interview after passing the tests.  Once you are a citizen, you may vote, travel outside the USA for long periods of time, and you won't be deportable.  We are seeing an uptick in citizenship applications.
Fiancé visas (K visa)
We are seeing long delays in interviews for fiancé visas since US consulates have been closed.  We have approved fiancé visas, but the interview not being scheduled.  Make sure to request that the consulate extend the fiancé visa.  Consulates that are open are giving priority to these visas.  You are not alone if you have seen long delays for the interview at the consulate abroad.
Conclusion
USCIS is open and processing applications.  Unless you are eligible for an expedite (see our blog article on expedites), there are delays in processing most applications.  We are in a world-wide pandemic and offices and consulates are not operating as usual.  While this is frustrating, there may be some comfort in knowing, it's not just your case that is delayed.  Before the pandemic, the Trump Administration had allowed long delays in processing times compared to processing times in 2016 and before 2016.  The delays are the longest I've seen in my entire immigration career which spans over 20 years.  Not only have long delays been more of the norm, but new forms have been made longer and have stricter requirements.  These all play into the Trump Administration making it more difficult to process immigration paperwork.  Though there are delays, it's a good idea to get your applications in as these applications are being processed.  With stricter requirements and delays, it's important to get your applications in and done right.  We have the experience to help you.  Please call us for a telephone consultation at (866) 521-6422 so that we may help you navigate this process.