April 7, 2023
I-601A (STATESIDE WAIVER) DELAYS And Why Litigating Your Case Should Be Considered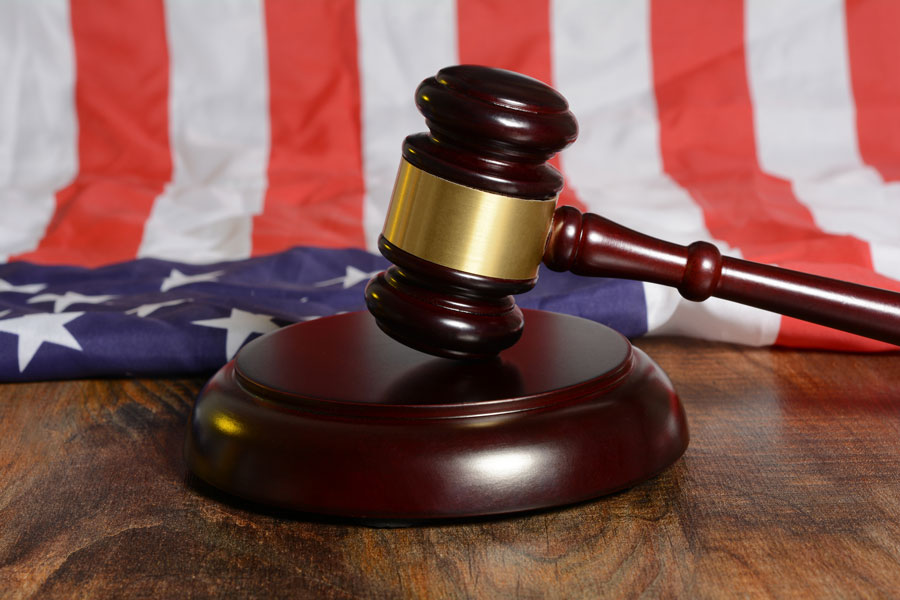 The I-601A, Application for Provisional Unlawful Presence (STATESIDE WAIVER) Waiver is often an important, if not, the most important application needed for certain immigrants seeking lawful permanent residence. This discretionary application is used to waive the unlawful presence and stay in the United States for certain immigrants and its adjudication is imperative. The waiver is filed with the government, while in the United States, and before an applicant proceeds with their immigrant visa application and consular interview overseas. An applicant must file this waiver in order to avoid being barred from reentering the United States for a period of 3 or 10 years. The waiver 'waives' the unlawful presence provisionally before the applicant attends their interview in their home country.
Prior to 2019, most applicants generally waited 5-6 months for their waiver to be adjudicated but now may wait 3 years or longer! This dramatic increase in the processing times, has mainly been caused by the unprecedented COVID-19 pandemic. According to USCIS, the current processing time for the I-601A is 36 months and each month this time frame increases which means the backlog is increasing. These long and dreadful delays are negatively affecting many families and have formed a cloud of uncertainty. Many applicants and their families have been left in the dark; without being able to seek employment, live comfortably and overall being able to live securely with their family.
2023 Class Action Lawsuit
On January 23, 2023, a class action lawsuit was filed against USCIS to address the delay and processing times of the I-601A waiver. The class action lawsuit's purpose is to hold the government accountable for their lack in processing these waivers in a reasonable and timely manner. For many families, filing a lawsuit is the only option to get through the backlogs and get your I-601A application processed in a timely manner, however, it is costly and an added expense.
What can I do?
Writ of Mandamus
A mandamus lawsuit is a type of legal proceeding that is used to put pressure on the government to take action on a pending case. This type of legal action may be used to force USCIS to make a decision on your pending I-601A, Application for Provisional Unlawful Presence Waiver. Whether you decide to join a class action suit or file an individual Mandamus suit, litigating your case is the best course of action. Litigating your case works, however, it entails costly attorney fees and in many cases is too expensive for most applicants. For applicants that cannot afford filing a writ of mandamus, the class action lawsuit may eventually help all applicants by deciding that the USCIS backlog is too lengthy.
Filing a mandamus lawsuit can be intimidating and requires an experienced immigration attorney that knows how to navigate through this complex legal proceeding. Consulting with an experienced immigration attorney should be your first step.
The other option is to wait for the backlog to decrease, see if there is another route for you to process with a different case (such as DACA applicants, filing for advance parole, traveling and then filing for legal permanent resident status in the USA) or encourage the petitioner to complain about the unreasonable delay to their US Senators And Congressmen in their district. These delays likely resulted due to the backlog in US Consulates worldwide due to the Covid 19 pandemic, the backlog of 601a cases likely eased interview numbers overseas, yet there seems to have been no solution on the government's part on how to get through this backlog.
Who is eligible?
If you have an I-601A, Application for Provisional Unlawful Presence Waiver that has been pending for more than 2 years, you definitely need to consider litigation. To check your applications status, please use the following link egov.uscis.gov/casestatus/landing.do. If your I-601A application has been pending since 2021, you may be eligible to file your Mandamus suit immediately.
Where do I begin?
At Bailey Immigration, we are experienced immigration attorneys and are here to help you. Please feel free to call us at 866-521-6422 for a consultation.