October 1, 2019
Sometimes being placed in Deportation Court (EOIR) can be a blessing in disguise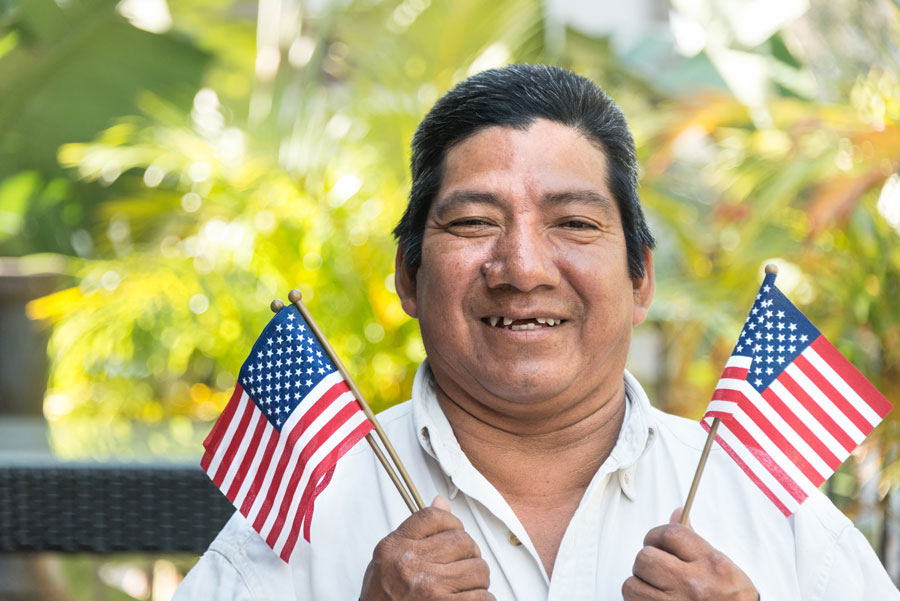 Our client Felipe was placed in deportation proceedings after pleading guilty to a DUI.
Felipe lived in the United States for over a decade after entering at the USA/Mexico border without inspection. He came to the United States to escape poverty, provide for his parents in Mexico & for a hopeful future. Felipe found a job in construction, worked hard, purchased a mobile home, and met and married his wife who was also undocumented. Felipe and his wife had 3 United States Children (several had IEPs in school & suffered from learning disabilities). His children were in their teens when ICE arrested him.
Felipe's wife, Alma, called our office when he was detained by ICE. We quickly located him in Tacoma, Washington and immediately scheduled a bond hearing. Ten days later Felipe was out on a $6500 bond.
We determined that Felipe's strongest form of Relief was Ten Year Cancellation of Removal for Nonlegal Permanent Residents (E42b). While Felipe's petition was pending before the Immigration Court, we were able to obtain a work permit for Felipe. To qualify we had to show:
1. Felipe was in the United States 10 years before ICE served him with deportation paperwork;
2. Felipe was a person of good moral character;
3. Felipe had no disqualifying convictions;
and
4. Felipe's United States Citizen children would suffer exceptional & extreme hardship if Felipe were ordered deported to Mexico.
Ten Years Physical Presence
To prove Felipe had been in the United States for at least 10 years, we provided 10 years of tax returns, Utility bills, & bank statements.
Good Moral Character
To prove Felipe was a person of good moral character, we submitted letters from neighbors, letters from church, letters from his children's school, and proof of volunteer work.
No Disqualifying Convictions
To prove no disqualifying convictions, we submitted his FBI rap sheet along with the charging documents, plea documents, sentencing documents, proof of diversion completed, and proof that all cases were closed and paid in full.
Exceptional and Extreme Hardship
Typically this is the hardest prong to prove. We had to prove that it would be more than a normal hardship on Felipe's children if he were to be deported to Mexico. Because several of Felipe's children were on significant IEPs (Individualized Education Plans) at school, along with some behavioral problems, we submitted these documents to the court. We also spoke to and issued to subpoenas to the Special Education Teacher & the children's pediatrician.
After a full hearing, Felipe was granted Cancellation of Removal for nonlegal Permanent Residents and was issued his legal permanent resident card.
Felipe Applies for His Undocumented Wife & She Receives Legal Permanent Resident Status
The story doesn't end here. Felipe applied for his spouse–Alma. Alma's dad had applied for her on April 30, 2001. Though the parent petition visa availability date was not current, we were able to use the old parent petition in order for Alma to do all her paperwork here in the United States. After several years, Alma was granted legal permanent resident status.
Felipe Becomes a United States Citizen
After being a legal permanent resident for 5 years, Felipe applied for and became a United States Citizen.
While Felipe's situation initially seemed dire, we were able to bond Felipe out of detention, identify his eligibility for 10 Year Cancellation of Removal, identify all documents necessary to prove the case & subpoena witnesses needed to prove the case. Felipe didn't give up — he had his case analyzed by our experienced firm & the result was life changing in a positive way.