October 27, 2020
The State of DACA (Dreamers)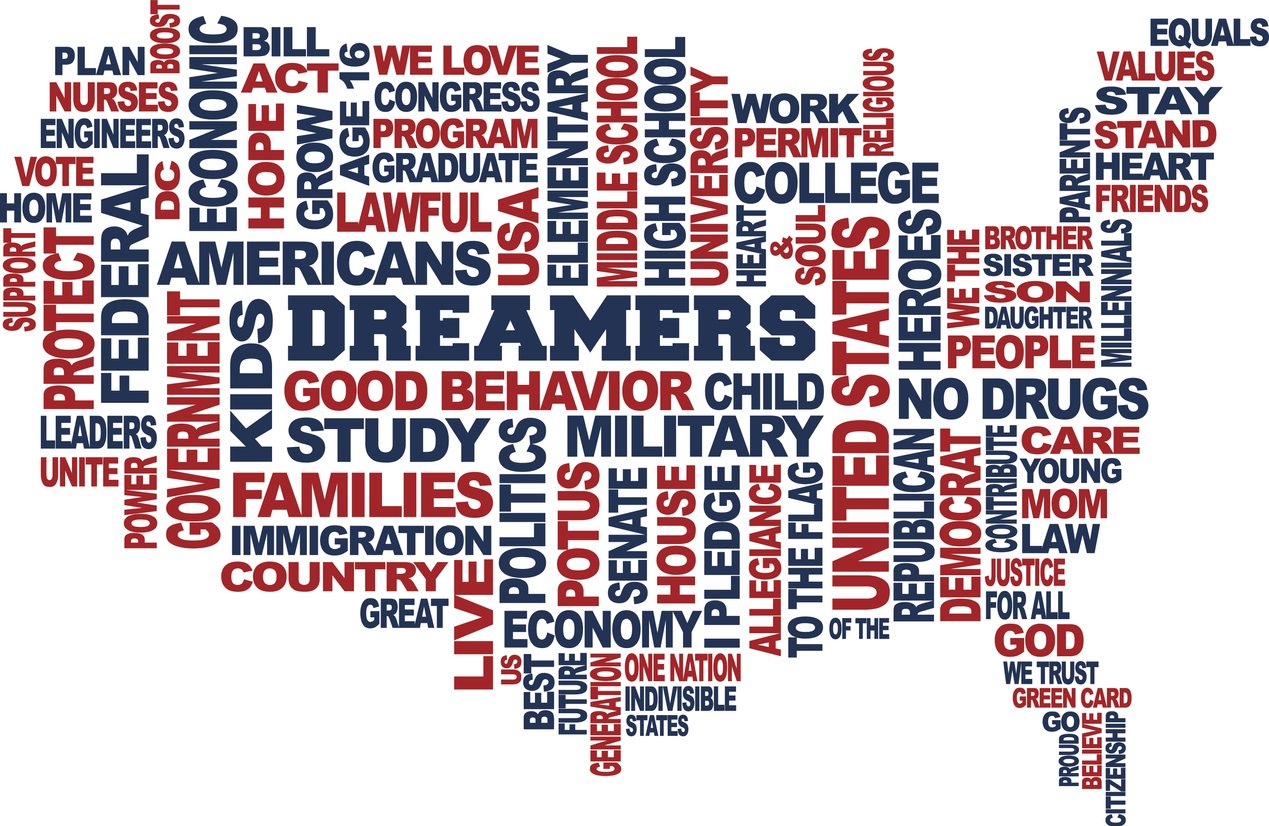 After the US Supreme Court Decision, the Trump Administration could have allowed DACA to remain and could have accepted initial DACA requests.  Instead the Trump Administration wrote a memo about how DACA will be treated, for the time being, while the Administration reviews the policy.
Where does DACA (Dreamers) (Form i821D) stand right now: 
You may renew DACA.  So if you have had DACA in the past, you may renew it.
To renew DACA, file form i821D, i765 and i765W;
Pay $495 to US Dept. of Homeland Security or USCIS
The Trump Administration changed the length of the work permit validity from 2 years to only 1 year. So you must Renew DACA annually.
You should file your request between 120-150 days before your work permit expires. USCIS will reject requests mailed received more than 150 days before your work permit expires.
If you have never had DACA, you are not eligible under the current program.  No Initial Requests are being accepted.
If you have had any criminal convictions or have any absences from the USA since turning 16, you should speak to a lawyer before filing your DACA.  You could be placed in deportation proceedings for some types of criminal cases.
Advance Parole for those with DACA.
The Administration's memo says advance parole (form i-131) for DACA recipients will be reviewed for additional instructions.  Under the Obama Administration, DACA recipients were allowed to travel outside the USA and reenter with their DACA work permit AND their advance parole approved paperwork.  The current Administration is reviewing advance parole and it may be allowed for exigent circumstances.  You may apply for it, but it very well may not be granted.
During the Presidential Debate on October 22, 2020, Presidential Candidate Biden, did state that there will be a pathway for citizenship for Dreamers (DACA).  As always, follow the news and our blog at www.baileyimmigration.com.  We post updates in law on a regular basis.  If you have any questions about DACA or questions about your status, please call us for a free consultation at our toll free number (866) 521-6422.