May 12, 2020
U Visa: Turning Tragedy Around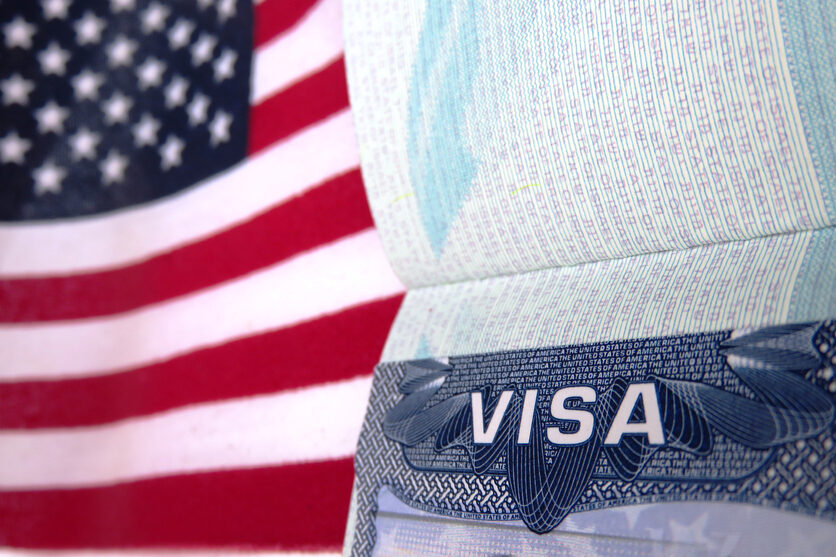 In the year 2000, the United States Congress passed the Victims of Trafficking and Violence Protection Act. The law was passed in response to growing concerns of violent crime occurring within the United States, with the victims of said crime sometimes being foreign nationals who are afraid to speak to law enforcement. The result of the law was the creation of two new visas: the U visa and the T visa. The U visa is for foreign nationals who are victims or witnesses of a certain set of crimes which were committed in the United States. In addition, the U visa can lead to permanent status.
U Visa Qualifications 
To qualify for a U visa, you must:
 Have been a victim or bystander of a "qualifying criminal activity," and this crime must have occurred in the United States or violated U.S. law.

Have, in the course of this criminal activity, you must have suffered substantial physical or mental abuse.

Have useful information about this criminal activity (or if under age 16, your parent, guardian or "next friend" such as a counselor or social worker can provide this information for you).

Have been or will be helpful to law enforcement in order to bring the perpetrator of this crime to justice.

Either be admissible to the United States or apply for a waiver of inadmissibility.
What is a Qualifying Criminal Activity?
In order to be eligible for a U visa, you must have been a victim of, or been witness to, a qualifying criminal activity.  A qualifying criminal activity are: 
Violent crimes

: murder, manslaughter, vehicular homicide, robbery, felonious assault (what qualifies as felonious assault can differ, so be sure to check local laws), stalking and

domestic violence

. 

Enslavement crimes

: criminal restraint, kidnapping, abduction, being held hostage, forced labor, slavery, human trafficking, indentured or debt servitude, and false imprisonment.

Sexual crimes

: rape, incest, sexual trafficking, sexual assault and abusive sexual contact, prostitution, sexual exploitation, and female genital mutilation.

Obstruction of justice crimes

: perjury, witness tampering, withholding evidence.

Fraud in foreign labor contracting
Victims of certain crimes, including many of the violent crimes listed, will not qualify for a U visa if the victim has died as a result of the crime. Thus, those who have witnessed said crimes are available for U visa status. 
Suffered Substantial Physical or Mental Abuse
Only those who can demonstrate they have suffered substantial physical or mental abuse are eligible to apply for a U visa. Considerations for showing substantial physical or mental abuse would be the intensity of the trauma, the amount of time the applicant has suffered with the trauma, and how likely the harm suffered will be permanent. Statements from physicians, medical records, and photographic documentation of the harm suffered are all good sources of evidence to meet this burden.
Willingness to Help, or Have Already Helped, Law Enforcement
To be eligible for a U visa, you must have useful information regarding the crime and be willing to, or have already, help local law enforcement. This means if you are unwilling or unable to assist in the investigation of the crime, you will not qualify for a U visa. Many foreign nationals feel uncomfortable speaking to United States law enforcement for good reasons, such as cultural differences, language barriers, and fear of immigration retribution. The U visa provides foreign nationals with protection against these fears or potential negative consequences. 
When applying for a U visa, you will be required to provide a Form I-918 Supplement B, U Nonimmigrant Status Certification. The I-918 Supplement B will require a law enforcement officer (district attorney or judge) to certify that the applicant is a victim or witness to one of the aforementioned criminal acts. Additionally, the law enforcement officer (district attorney or judge) will certify you are a helpful witness to the investigation. 
Law enforcement agencies are not required to certify an I-918 Supplement B. In fact, the Trump administration has recently encouraged law enforcement agencies to limit the number of certifications they grant. It is important to provide as much information as possible, and to begin the timely filing process as soon as possible.
Admissibility or Waiver of Inadmissibility 
To be granted a U via, you must either be an admissible foreign national, or file a Form I-192 Applicant for the Advance Permission to Enter as a Nonimmigrant. Admissibility means you are legally allowed to enter the United States as a nonimmigrant, and not barred by any criminal charges, medical conditions, or other reasons. There are several reasons why an applicant may be an inadmissible nonimmigrant:
Having certain communicable diseases, including tuberculosis.

Having physical or mental disorders which may cause harm to themselves or others

Drug users or those who are addicted to drugs

Drug traffickers

Not having proper vaccinations

Having been convicted of a crime of moral turpitude

Having violated immigration laws 

Prostitutes 

Having multiple criminal convictions 

Spies

Terrorists 

Nazis

People likely to become dependent on government assistance 

Unlawful entry into the USA, multiple unlawful entries into the USA, prior deportations
However, most of the above factors can be waived through filing an I-192. The only grounds which are not waivable are:
Drug users or those who are addicted to drugs

Drug traffickers

Spies 

Terrorists 

Nazis 
It is extremely important to disclose all potential grounds of inadmissibility on your I-192. If you fail to disclose all potential grounds, your U visa eligibility may be revoked.
Qualifying Relatives and the U Visa
If the applicant is granted a U visa, their qualifying relatives may also be granted a U visa. A qualifying relative includes:
Unmarried children under the age of 21

Spouse

Parents, if the applicant is under the age of 21

Unmarried siblings under the age of 18 if the applicant is under the age of 21
To apply for a qualifying relatives' U visa, the applicant will need to file a Form I-918 Supplement A Petition for Qualifying Family Member of U Visa Recipient with the original U visa application. All qualifying relatives must also be admissible into the United States, or be able to apply for waiver of inadmissibility.
How Long Does it Take to File a U Visa and how Much Does it Cost?
After submitting an application for a U visa, it will take at least 4 years for a determination to be made. The application for a U visa and Forms I-918 Supplement A and B have no filing fee. However, if you are filing an I-192 to waive inadmissible factors, the filing fee for each waiver is $930, however, there is also a fee waiver available. Once you have your U visa for 3 years, you may apply for lawful permanent residency (green card).
The process of applying for a U visa is a complex and time consuming process & can be complex. We have helped hundreds of clients obtain the U visa.  If you need help with filing a U visa application or want to know if you may be eligible, contact Bailey Immigration at (866) 521-6422.