August 11, 2022
What to expect at a Naturalization Interview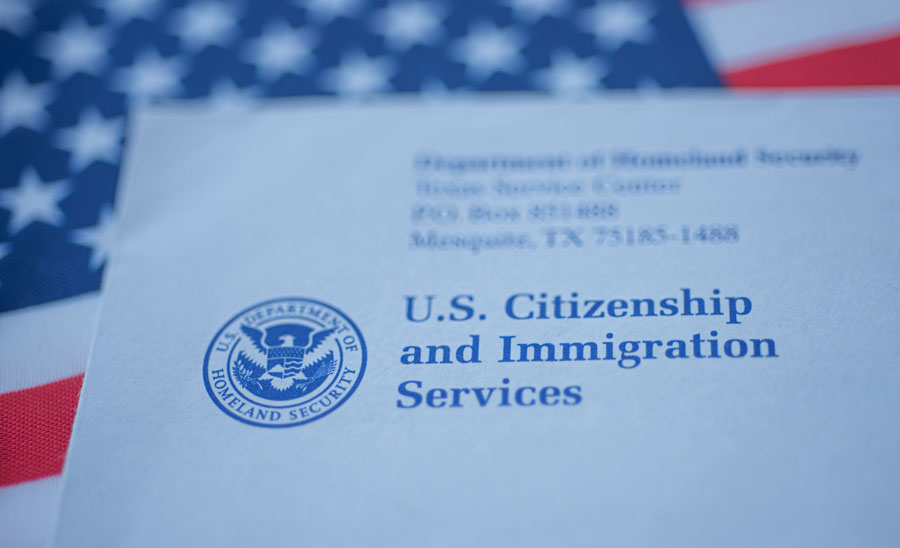 Naturalization interviews are the last steps for permanent residents who have filed their N-400 application to become U.S. citizens. It is important that you are well oriented for this process as you first need to know if you are eligible to proceed.
Naturalization interviews can typically take around a year or less to be scheduled. Once you have a naturalization interview scheduled, you will need to take the interview appointment notice, your Lawful Permanent Resident Card (aka Green Card), current/expired passports or visas, and any other supporting document if it applies to your case (ex: Criminal records, joint bills, birth certificates, taxes, etc.) with you to the appointment.
During a naturalization (citizenship) interview, a USCIS officer reviews your N-400 application and asks questions about your background and the application. Depending on the eligibility category, they might also ask for supporting documentation. The officer will then proceed with the naturalization test, which consists of the English and civics test.
The English test will show that you can read, write, and speak English at a basic level. The civics test is an oral test where a USCIS officer will ask you ten of the one hundred civics questions. You must answer 6 correctly to pass. The civics test will examine your knowledge of American History and the U.S. Government.
If you don't pass the naturalization test, you will receive another opportunity to retake the part of the test that you failed. It is usually around 60-90 days after the initial interview date. If you fail the second opportunity, you can appeal or refile. Depending on the reason for denial, you might not be able to reapply.
If you pass the naturalization test, you must attend a public ceremony. You take the Oath of Allegiance at this ceremony and receive your naturalization certificate. The ceremony may or may not be on the same day. If it is not, you will receive a ceremony notice in the mail informing you of the date and time of the ceremony. You are not a U.S Citizen until after the oath ceremony.
English/ Civics Test Exemption
Exemptions to the English test are only allowed if you are 50 years or older at the time of filing and have had your LPR for at least 20 years or if you are 55 years or older and have had your card for at least 15 years at the time of filing. You will be exempt from the English test but will still need to take the civics test in your native language. If you are eligible to take the test in your native language, you must bring an interpreter with you to the interview who is fluent in English and your native language. Those 65 years or older who have had their LPR for at least twenty years at the time of filing is offered a simpler version of the civics test.
You might also be exempt from the Civics and English test if a physical, developmental disability, or mental impairment does not allow you to.
Attorney Diana Bailey of Portland has over 23 years of immigration law experience. Please call our office for a free telephone consultation at 866-521-6422.