April 4, 2022
What you need to know about the Provisional Waiver for Unlawful Presence – Form 601a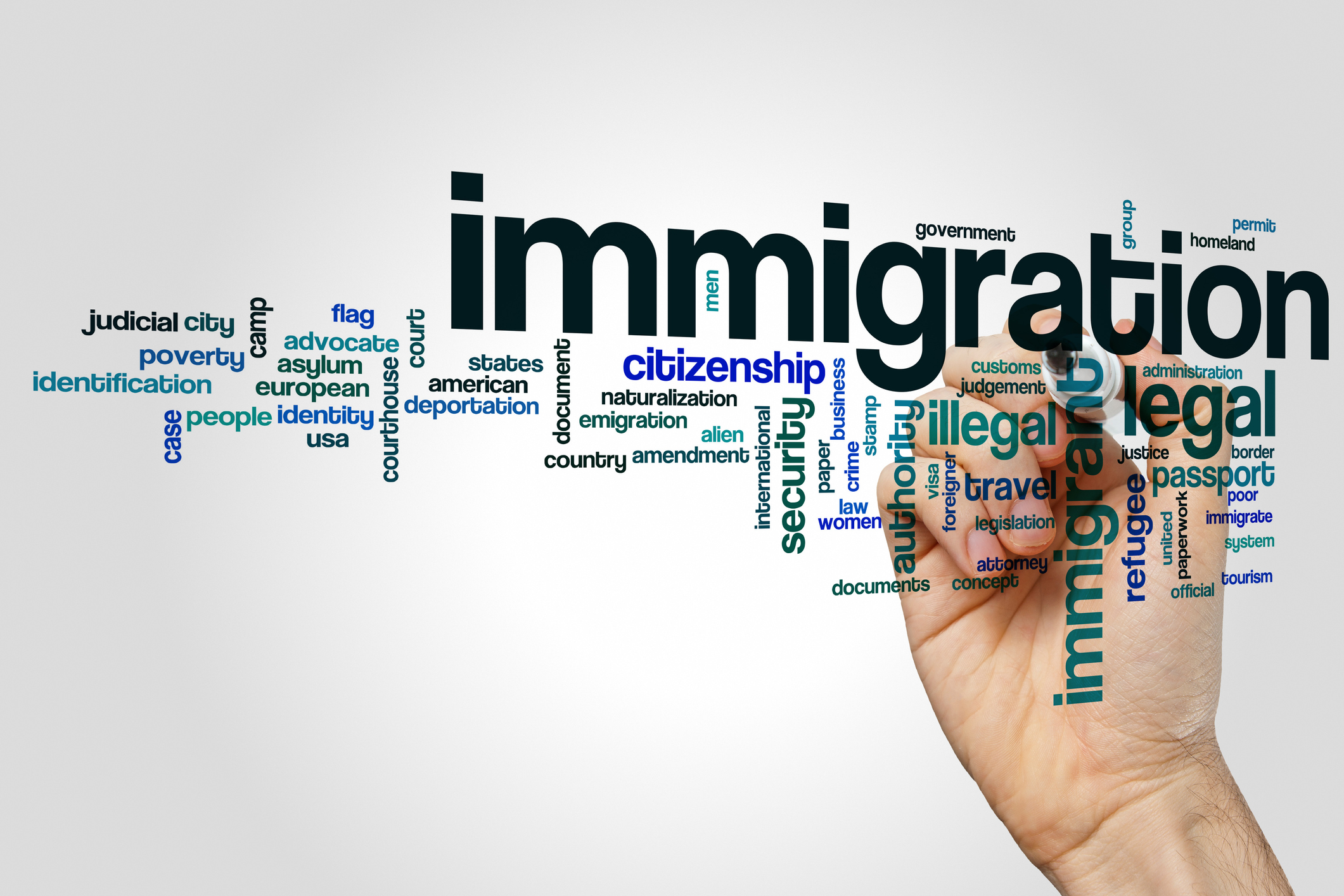 An unlawful presence waiver (Form 601a) is used for applicants who have an approved family petition, form i-130, and are unable to adjust their status here in the United States.
Here's an example: Juan is from Mexico and entered the United States through the desert in 1998. Juan is 50 years old and married to a United States Citizen and has 3 United States Citizen children. Juan has no criminal history. Juan's wife recently filed a family petition for him and it was approved. Because Juan has no other grounds of inadmissibility, no one has applied for him or his family before May 1, 2001 (applicable for INA 245i) and Juan entered illegally without inspection, Juan is unable to adjust his status to legal permanent resident in the United States. Juan must finish the final step by attending an interview in Ciudad Juarez, Mexico, but before he leave the USA, he needs the unlawful presence waiver provisionally approved.
Anyone in the USA unlawfully for 6 months or more beginning at age 18 and after April 1, 1997, will trigger a 3 or 10 year bar when they leave the United States for their final interview abroad. Before 2012, the applicant would need to bring a waiver (form 601) with them for their final interview and submit it after their interview. Then the applicant would need to wait abroad for it to be approved. This took 2 months to one year. Under the Obama administration, this process was changed to keep families from being separated for such a long time.
Now Juan can file his waiver for unlawful presence (form 601a), in the United States while he is still in the United States. If the waiver is approved, then Juan can take the final step of leaving to Ciudad Juarez once he knows the date of his interview. Juan will know whether his waiver for unlawful presence is provisionally approved before he leaves his family for the interview. With an approved provisional unlawful presence waiver, Juan will only be outside the USA for about 10-14 days.
Requirements
To apply for an unlawful presence waiver, the applicant must:
Have a United States Citizen or Legal Permanent Resident Spouse or Parent or be the widow of a United States Citizen
Be able to prove extreme hardship to the United States Citizen Spouse or Lawful Permanent Resident Spouse or Parent
Show that the applicant warrants a favorable exercise of discretion


Moreover the applicant must:

Be physically present in the USA at the time of submitting the unlawful presence waiver (form 601a)
Intend to attend the interview abroad
Be at least 17 years old
Be the beneficiary of an approved visa petition
Paid the immigrant visa processing fee from the National Visa Center
Comply with the biometrics request (be photographed and fingerprinted at USCIS in the USA)
Not have any other forms of inadmissibility except unlawful presence under INA 212(a)(9)(B)
Any removal (deportation) proceedings must be administratively closed; and
Have been approved for an i-212 consent to reapply IF the applicant had a prior removal, deportation or exclusion order.
Before Covid 19, it took about 5-6 months for the i-601a unlawful presence waiver to be adjudicated. Now it is taking upwards of 2 years due to the backlog in cases that Covid 19 caused while the government was shut down. It is possible to request an expedite, but you will need to prove more than extreme hardship. We are hopeful the US government will implement a plan to reduce the wait time and backlog.
The unlawful presence waiver (form i601a) is not just a form with a fee. The fee is $715 made payable to US Dept. of Homeland Security. The applicant must prove that it would cause their qualifying relative (USC or LPR parent or spouse) extreme hardship to be separated for 3 to 10 years.
We typically include the following with our 601a waivers:
Cover letter with summary
Form 601a
Filing fee $715
Approval notice of form I-130 (family petition)
NVC Fee Receipts showing Paid
Birth certificates, marriage certificates, divorce decrees, identification documents
Declaration from the applicant and qualifying relative about how they met, their life together, and how it would be an extreme hardship on the qualifying relative to be separated for years
Medical hardship (if applicable) including medical records and information on conditions
Family budget, pay stubs, Tax returns, bills, lease or mortgage
Educational hardship (if it would exist)
Family and Friend support letters 5-10
Adverse country conditions in the home country
The Unlawful Presence waiver (form i-601a) is filed at (make sure to keep a copy for yourself):
Via US Postal Service
USCIS
Attn: i601a
PO Box 4599
Chicago, IL 60680-4599
Or if mailed by UPS, Fed Ex or DHL
USCIS
131 S Dearborn, 3rd floor
Chicago, IL 60603-5517
After filing the unlawful presence waiver (form 601a), you will receive a Receipt notice. Make sure to save this so you may later check the status on the USCIS website. After receiving the receipt notice, you will receive a biometric notice. Biometrics appointments are at the applicant's local USCIS and the applicant's fingerprints and photos will be taken. Many clients worry about this step, none of our clients have had a problem doing their biometrics, however, we do screen our cases carefully.
You may simultaneously fill out forms DS 260 on the NVC ceac website and upload the affidavit of support and all supporting financial and civil documents. Make sure to let NVC know that your 601a waiver is pending. Then once the 601a is approved, your case will be in a line for an interview in your home country. The waiting line is called the queue. You may also fill the DS260 out, upload civil documents, upload the affidavit of support and supporting financial documents after the 601a is approved. Once this is done, it will be placed in the queue.
While this process is simplified here, it is more complicated than it seems. At Bailey Immigration, Attorney Diana Bailey has over 20 years of experience filing unlawful presence waivers. We are successful and have an experienced team here to help. Call us for a free consultation at 866-521-6422.