September 14, 2022
Child Status Protection Act In Family Petitions or Asylum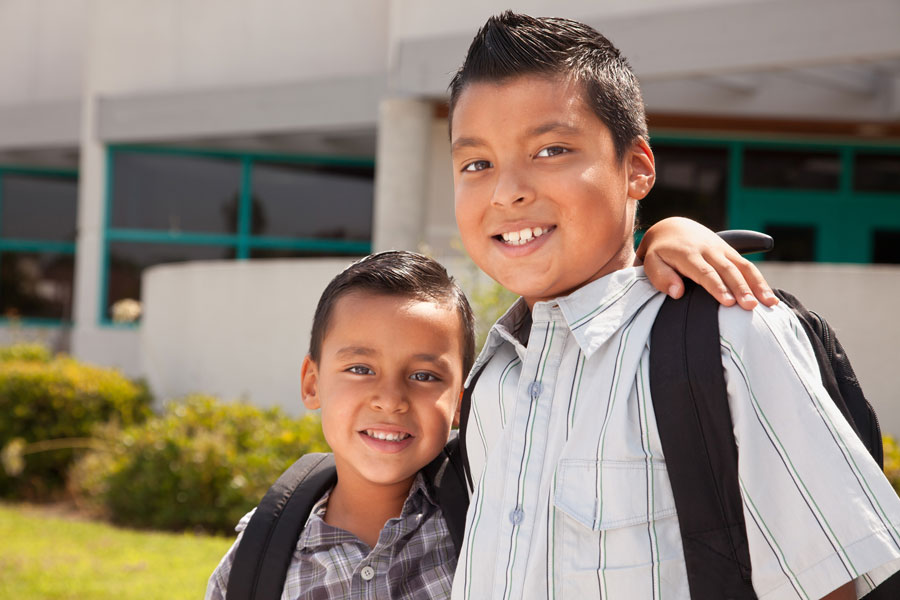 On August 6, 2002 the Child Status Protection Act (CSPA) became effective. CSPA was necessary because many children were 'aging out' of their categories due to long delays at USCIS (Immigration) which was no fault of their own. In order to protect children who were aging out due to immigration (USCIS delays), the CSPA was created. We will discuss several examples in this blog.
A child under the Immigration and Nationality Act (INA) is defined as an unmarried child under 21 years of age.
Question: Elena just became a United States Citizen and has a child who is unmarried and 20 years old in Mexico — Juan. Juan has never been to the United States. May I petition for Juan to come live with me?
Answer: Yes. Petition for Juan immediately before he turns 21 years old. Petitioning for Juan by filing an I-130 family petition and filing it before he turns 21 years old will freeze his age at under 21 years old. The reason this is important is that there is essentially no wait time for a visa (other than the paper processing time) for Juan if he is under 21 years old or if his age is 'frozen' under CSPA by filing before Juan turns 21 years old. If Elena files an I-130 for Juan after he turns 21 years old, the wait time is 22 years long currently if he is from Mexico.
Only so many visas are available to be issued each year and priority is given to immediate relatives of United States Citizens. To be an immediate relative of a United States Citizen, you must be the parent, spouse or an unmarried child under 21 years of age. There is no 'visa cap' for immediate relatives of United States Citizens. If Elena petitions for Juan once he turns 21 years old, he is now in the F-1 category as opposed to an immediate relative. See Visa Bulletin September 2022.
Questions: What if Elena is Juan's stepmom? As long as Elena married Juan's parent before Juan was 18 years old, Juan's age will be frozen if the I-130 petition is filed by his stepmom, Elena, before Juan is 21 years old. With this type of petition, evidence of a valid marriage between Juan's parent and Elena will need to be in his I-130 packet. If Elena married Juan's dad, there will also need to be proof that Juan is a 'legitimate' child.
Question: My mom applied for asylum when I was under 21 years and unmarried. USCIS still has not made a decision on my mom's asylum case & I'm now 25 years old. If my mom's case is approved, will I also be given asylum.
Answer: Yes. Your age was frozen when your mom filed her application. As long as you remain unmarried, if her asylum case is granted, you will be able to derive Asylee status through your mom. She may need to file form I-730 for you immediately so you receive derivative asylee status. Once you receive asylee status, you do not need to remain unmarried in order to adjust status to legal permanent resident one year after obtaining asylee status.
Questions: Fila is a legal permanent resident and applied for her son, Leo, in 2018 when Leo was 19 years old. Fila just received an I-130 approval notice in 2022 and Leo is now 23 and he has never been married. Will Leo have to wait over 20 years for a visa because he aged out.
Answer: No, Leo is protected under the child status protection act as long as Fila and Leo file for his visa within 1 year of availability.
USCIS uses the following formulas to figure out whether CSPA applies:
Approval Date (2022) – Filing date (2018) = Pending time (4 years)
Age at time of Visa availability (22 years old) – Pending time (4 years) = CSPA age (18 years old)
Leo's CSPA age is 18 years old. He is protected by CSPA and a visa is immediately available for him currently (September 2022 visa bulletin).
Requirements to keep CSPA for a family preference category the correct choice of one of the following must occur:
Properly submit pay for form I-485;
Submit and pay for the DS260 & I864; or
Properly filing and paying for Form I-824 (action on an approved petition or application)
The Child Status Protection Act can be complicated. Working with an experienced immigration attorney can make all the difference between no wait time and a 2 year wait time. Attorney Diana Bailey has over 23 years experience in immigration law. Please call Bailey Immigration for a free telephone consultation at our toll free number (866) 521-6422.