April 12, 2023
Labor Dispute Issues and Deferred Action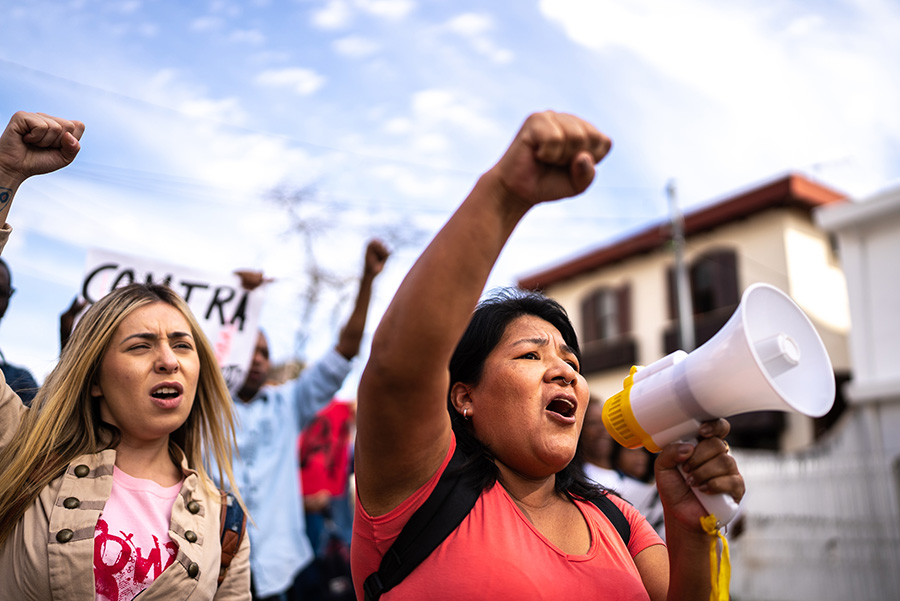 Employees who are involved in Labor disputes in their workplace can request temporary protection from deportation and apply for work permits with the new Deferred Action program from the Department of Homeland Security. The program does not lead to lawful permanent status at this time. However, it allows temporary permission to be in the United States.
What is a Labor dispute?
Laboral disputes are when workers or groups of workers at worksites report employment or labor law violations to federal, state, or local agencies to investigate. (Examples of disputes are overtime not being paid, forcing people to clock out before they stop working, safety equipment not being provided).
Deferred Action
Deferred action lasts two years and protects individuals from DHS to not pursue deportation if granted. Individuals who receive deferred action, can apply for a work permit if they can demonstrate the reason and need to work. Deferred action is renewable if the labor agencies are interested, if an investigation into the worksite continues, or the applicant can show the reason and need to work. For this program to work both state, federal, and local labor agencies and the Department of Homeland Security work together. Labor agencies send letters or "statements of interest" to DHS describing the worksite and workers who are affected.
Eligibility and Risks to Applying
Undocumented workers can apply for deferred action even if they've had contact with the immigration court or ICE. A worker's current employer is subject to open investigations from labor agencies and the labor agencies investigating the labor dispute must submit letters to DHS in support of deferred action for the employees.
Applying for deferred action alerts DHS that you are in the country. There is always a risk that DHS can take enforcement action against you. Although applications are confidential there is a possibility that the current presidential administration may use this information from applications and put workers in deportation proceedings after their status expires.
Deferred action is a discretionary form of relief which means that decisions are on a case-by-case basis and can be denied for any reason.
How to apply for deferred action and work authorization?
Individuals who qualify can apply for deferred action and a work permit. Applications are submitted with USCIS and both work permit and deferred action applications should be submitted at the same time. There is no filing fee for the deferred action application, however, there is a $410 processing fee for the work permit unless you apply for a fee waiver.
For those with criminal records or arrests it is recommended to contact an immigration law attorney before applying for deferred action. Having a criminal history can increase the risk of your application being denied and DHS taking action against you.
T Nonimmigrant Status (T-Visa): Victims of Human Trafficking
If you have been a victim of human trafficking (labor or sex), are physically present in the USA, have assisted with the investigation or prosecution, or have demonstrated extreme hardship involving unusual or severe harm if you were to be removed from the USA you may be eligible for the T Nonimmigrant status or better known as the T-Visa. The T-Visa is an immigration benefit that allows victims of human trafficking to remain in the country for up to four years, apply for a work permit, and apply for many state and federal benefits and services. The T-Visa offers protection to victims of trafficking and helps law enforcement agencies investigate, detect, and prosecute these types of crimes. Three years after being admitted with T-Visa status you may be eligible to apply for Lawful Permanent Resident status.
If you are interested in applying or would like more information Attorney Diana Bailey of Portland and Fresno has over 23 years of immigration law experience. Please call our office for a free telephone consultation at 866-521-6422.