February 10, 2020
Losing Your Green Card Overseas: What to do Next?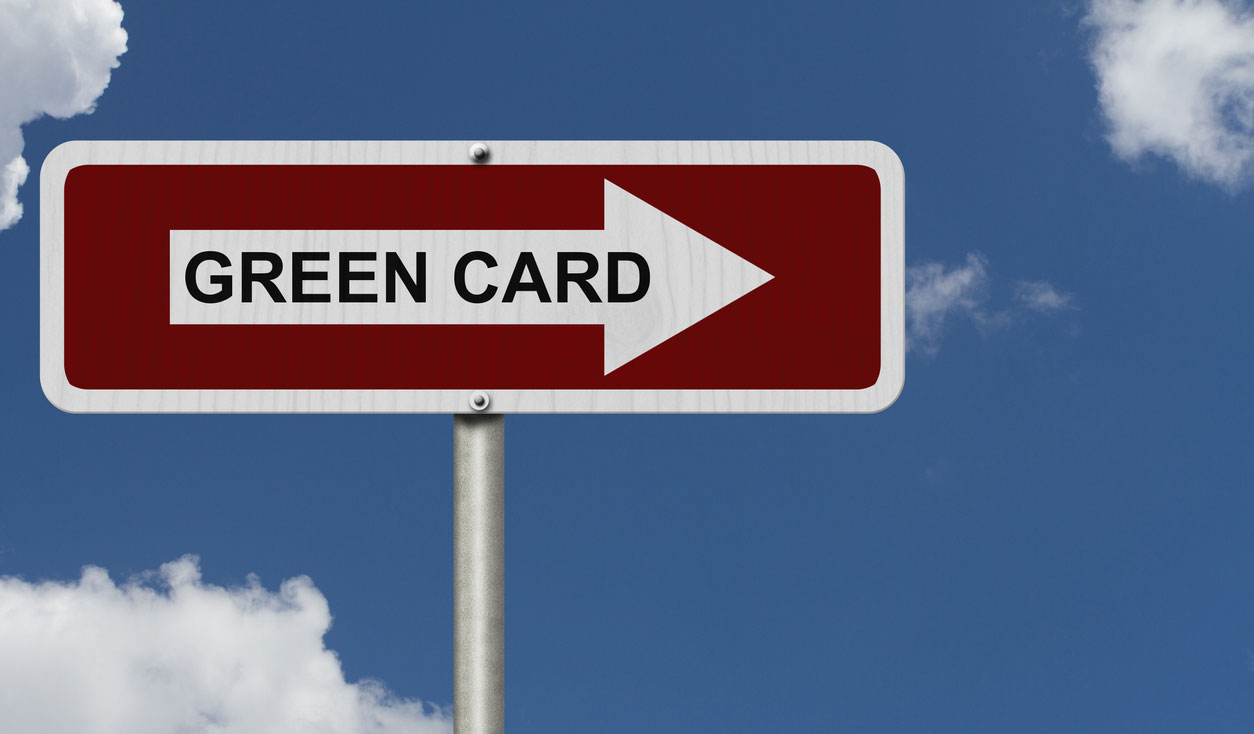 Losing your green card while overseas can be an extremely stressful and anxiety inducing situation. Your green card, otherwise known as a Permanent Resident Card, acts as a certification of lawful residency within the United States. Without your green card, you cannot lawfully reenter back to the U.S. after temporary travel abroad.
Federal law requires transportation carriers, including commercial airlines, to check passenger passports or visas prior to boarding. Steep penalties are imposed on transportation carriers not following the law. Your green card or a reentry permit can serve as a replacement to a passport or visa.
Did someone steal your green card? There are options to proceed with reentry into the U.S. if your green card has been lost, stolen, or destroyed. Form I-131A, Application for Travel Documents (Carrier Documentation), provided by The U.S. Citizenship and Immigration Services, allows green card holders to apply for travel documents in place of a green card.
To qualify for filing a Form I-131A, applicants must:
Be returning from temporary overseas travel of less than one year, and their green card has been lost, stolen, or destroyed.
Be returning from temporary overseas travel of less than two years, and their reentry permit has been lost, stolen, or destroyed.
Form I-131A provides applicants with temporary travel documentation which allows transportation services to board passengers without a green card or reentry permit. The temporary documentation is typically a foil placed on the applicant's passport, known as a boarding foil. The boarding foil is generally valid for a period of 30 days.
If you have an expired green card, it is unlikely you will need to file a Form I-131A. Transportation carriers are allowed to board permanent residents with an expired green card and without carrier documentation.
To board a transportation carrier with an expired green card you must:
Have an expired green card with a ten year expiration date.
Have an expired green card with a two year expiration date and a Form I-797C.
A Form I-797C, Notice of Action, shows the applicant has filed a Form I-751 to remove the conditions of their conditional permanent resident status. The Form I-797C extends the validity of the green card for a period of time, generally one year. If this applies to you, contact your transportation carrier to check if they will validate this form of entry, or if you need to file a Form I-131A. Transportation carriers have discretion in boarding passengers with expired green cards, and some may still require I-131A Carrier Documentation.
There are situations when you would not file an I-131A. Depending on the nature of your visit abroad, you may be unable to find relief through the I-131A process.
Do not file an I-131A if:
You were issued a green card and have been abroad for a period of one year or more.
You were issued a reentry permit and have been abroad for a period of two years or more.
The length of absence is measured from the time you departed the United States and the time you pay the Form I-131A filing fee. If either situation applies to you, you may have abandoned your permanent resident status, and would need to consult an attorney for additional help.
Unlike the majority of immigration forms, an I-131A must be filed at a United States Embassy or a United States Consulate. There are several forms of required evidence to show upon your application.
Required evidence to certify your Form I-131A:
A Form I-131A with an original signature.
Your original passport and one copy of your passport's biographic page.
A copy of your tickets, itinerary, or any other evidence indicating your last date of departure from the United States and your intended date of return travel to the U.S.
One passport style color photo (2×2) of yourself taken within 30 days of filing the I-131A.
Evidence you have paid the I-131A filing fee.
Evidence of your Legal Permanent Residence or Conditional Residence status (keep several copies in different places in case you need it).
To pay the I-131A filing fee, you will need to go to www.uscis.gov/i-131a. Make sure to print a copy of your payment, as this is the best way to prove you have paid the required fee. The fee for filing an I-131A is $575.  This process will typically take 2 weeks.
However, the I-131A does not guarantee your reentry into the United States. Although you will be allowed to board your transportation carrier with the boarding foil, upon your return to the U.S. a Customs and Border Patrol officer will conduct all required inspections and make the final determination of whether to admit or parole you back into the U.S. Once you are back in the United States, you must begin the process of replacing or renewing your green card by filing a Form I-90, Application to Replace Permanent Resident Card, and pay the filing fee.
If you find yourself in this situation, call Bailey Immigration, PC to help you effectively navigate this complex and arduous process (503) 224-0950.