February 28, 2020
Public Charge Rule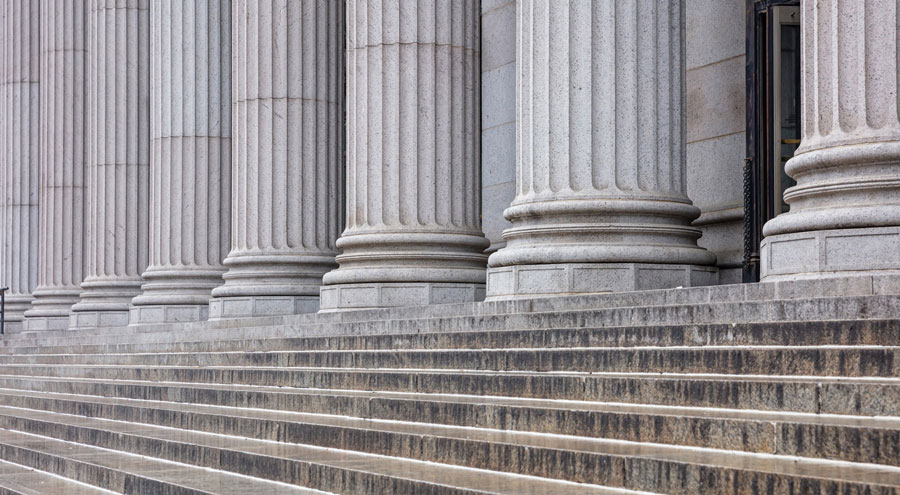 The U.S. Supreme Court On The Public Charge
Last Friday, February 21, 2020, Justice Sotomayor issued a scathing dissent on the Supreme Court's 5-4 vote overruling various District Court injunctions that blocked the Trump administration's "public charge" rule, fulfilling the government's request and allowing the controversial "public charge" rule to go into effect in every state. The new rule, promulgated by USCIS, takes legal effect on February 24, 2020.
USCIS's rule, which will be implemented by DHS, requires applicants for adjustment of status who are subject to the public charge ground of inadmissibility and certain applicants and petitioners seeking extension of stay and change of status to report certain information related to their relationship with public benefits.   
DHS considers factors encompassing the totality of circumstances under 8 C.F.R. 212.22, including age, health, family status, assets, resources and financial status, education and skill, prospective immigration status, expected period of admission, and Sufficient Affidavit of Support under Section 213A of the INA, Form I-864 or I-864EZ, when required under INA 212(a)(4)(C) or (D).
Who Is Exempted From The Public Charge Rule
Refugees,
Asylum Seekers,
T or U status nonimmigrant visa applicants (human trafficking and certain crime victims, respectively), and
Some self-petitioners under the Violence Against Women Act, are exempted from the new rule.
USCIS bases its rule on INA § 212(a)(4), under which foreign nationals are inadmissible if "at the time of application for admission or adjustment of status, [they are] likely at any time to become a public charge." A "public charge" is a foreign national who has received one or more public benefits for more than 12 months within a 36-month period. The requirement pertains to applicants for admission or adjustment of status to LPR, unless exempted by Congress. It also applies to applicants for extension of nonimmigrant stay or change of nonimmigrant status, unless the nonimmigrant classification is exempted by law or regulation.
Effectively, applicants who are "likely at any time to become a public charge" are generally inadmissible to the United States and ineligible to become a legal permanent resident. Applicants' likelihood of becoming a public charge is based on whether they are "more likely than not at any time in the future" to become a public charge.
Example Of Use Of Public Benefits
USCIS's framing of its rule means that any time an applicant receives different applicable benefits within one month, each benefit received counts as a month towards the 12-month requirement. For example, if an applicant receives both SNAP and SSI benefits (or any two applicable benefits) in March 2020, they will have in effect received 2 months of benefits under the rule.
The Public Charge Rule Includes:
USCIS's rule encompasses benefits stemming from:
Supplemental Security Income (SSI),
Temporary Assistance for Needy Families (TANG),
Any federal, state, local, or tribal cash benefit programs for income maintenance,
Supplemental Nutrition Assistance Program (SNAP) (formerly food stamps),
Section 8 Housing Assistance under the Housing Choice Voucher Program,
Section 8 Project-Based Rental Assistance (including Moderate Rehabilitation),
Public Housing under the Housing Act of 1937, 42 U.S.C. 1437 et seq., and
Federally Funded Medicaid (with certain exclusions).
What DOES NOT trigger the Public Charge rule:
The new rule does not implicate immigrants based on benefits from:
Emergency Medical Assistance,
Disaster Relief,
National School Lunch Programs,
Special Supplemental Nutrition Program for Women, Infants and Children,
Children's Health Insurance Program,
Subsidies for Foster Care and Adoption,
Government-subsidized Student and Mortgage loans,
Energy Assistance,
Food Pantries and
Homeless Shelters,
Head Start,
Public Benefits given to members of the Armed Forces (including their spouses and children),
Benefits received by children born to U.S. citizens living outside the U.S. and adopted children who acquire U.S. citizenship, and
Medicaid exceptions (including emergency medical conditions, Individuals with Disabilities Education Act, school-based services or benefits provided to individuals who are at or below the oldest age eligible for secondary education under state or local law, foreign nationals who are under the age of 21, pregnant women, and pregnant women within the 60 day period beginning on the last day of pregnancy.
DHS estimates that 382,000 immigrants will be affected every year; however, New American Economy, an immigrant rights advocacy group, estimates that this number will be much higher, around 3.9 million per year.
DHS attorney Gerard Sinzdak, under question by the Seventh Circuit Court of Appeals in Chicago, argued that the rule is limited in that DHS narrowed down the benefits in question to food, housing and medical care. U.S. Appellate Chief Judge Diane Wood responded, "[o]nly the most important things a person needs." Wood also called into question the validity of the evidence supporting the rule change, saying that some of it seemed to be plucked "out of thin air" and not from relevant data on immigrants.
DHS's new rule also comes under fire in light of the looming threat of coronavirus, with critics questioning a rule that might stop immigrants from seeking medical attention out of fear, which will likely end up costing the government more money if the virus spreads. Speculation aside, the rule places immigrants in the position of having to choose between their health care and immigration status.
Immigrants, far from being the "burdens" upon the American public as the Trump administration claims, are also vital to our economy. New American Economy estimates that without the immigrants this rule could bar from living in the U.S., it might cost the U.S. economy about $81.9 billion per year.
Public charge rules were used in the past to exclude tens of thousands of German Jews who were trying to flee Nazi oppression. Ironically when the Supreme Court ruled on January 27, 2020 to clear the way for President Trump's rule to take effect, it did so on Holocaust Remembrance Day. The Trump administration's implementation of a rule with such horrific history is alarming. Ultimately, USCIS's new rule is discriminatory, unjust and a cruel subversion of the public charge rule.