March 22, 2021
What is a Work Permit (Employment Authorization Document)?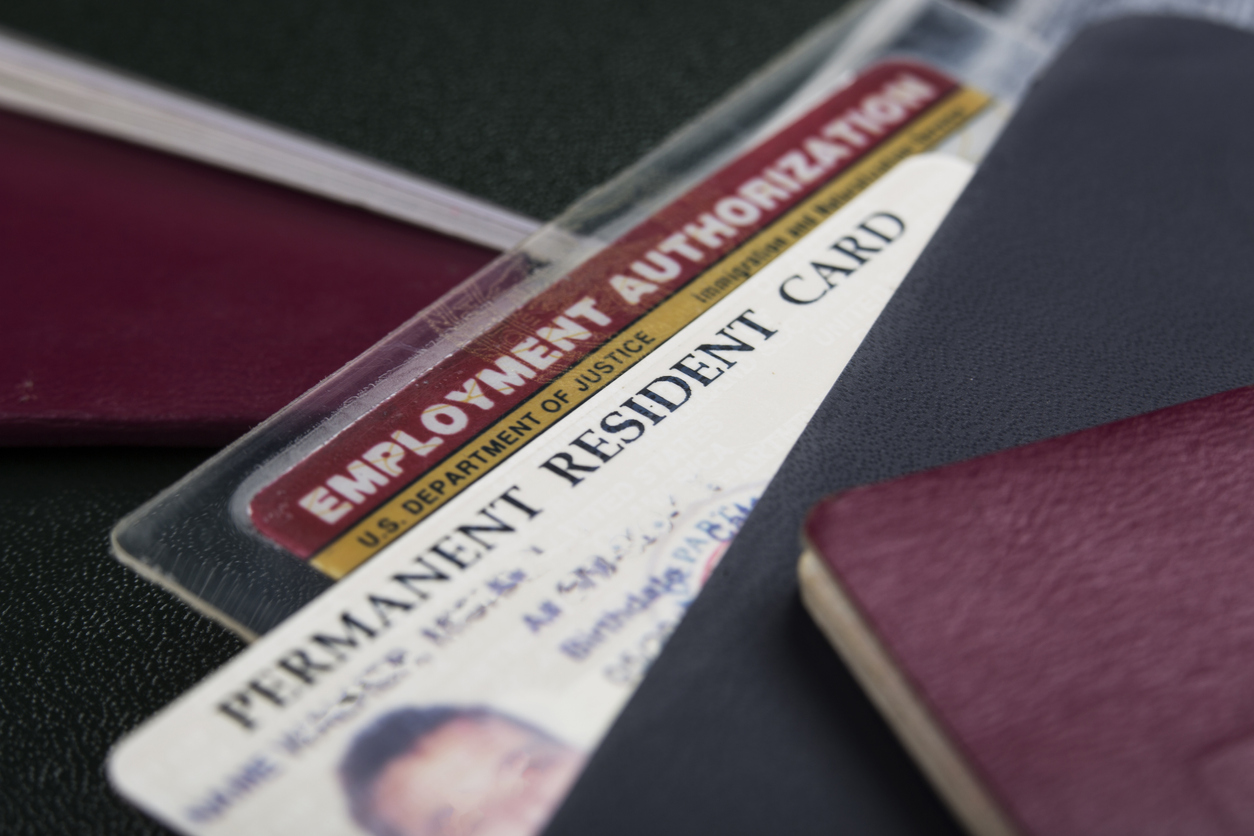 A Work Permit, also known as employment authorization document (EAD) allows certain immigrants to legally work in the United States for a certain amount of time. The authorization itself does not grant immigration status, only permission to work, request a Social Security Number and a driver's license, in case the applicant hasn't been granted one yet.
Most work permits can be renewed after the expiration date by submitting application I-765 with the required documentation, depending on the category; categories on EADs are what shows how the applicant was eligible to request one. 
Who can Obtain an EAD?
There are many cases that allow an applicant to obtain a work permit while the case is being processed. The cases our office handles that allow to request a work permit are:
DACA

(Refer to our blog on

DREAM Act/DACA

for more information in this matter)
Work Permits through Granted Withholding of Removal and Administrative Closure 
Withholding of removal is a status granted to certain immigrants that prohibits the U.S. government from removing them to a country where his or her life or freedom would be threatened on account of a protected ground (race, religion, nationality, political opinion, etc.) Instead, immigration allows them to renew their work permit indefinitely, without a fee.
Administrative Closure is when a pending case is removed from the Immigration Court's calendar. Similar to withholding, granted admin closed applicants can renew their work permit every year, indefinitely, as long as the underlying application was filed with the court.
Neither one of these cases grant any benefits other than the work permit.
How much is the filing fee?
Usually, there isn't a filing fee for initial requests, with the exception of a few, including work permits through a pending asylum application, with a cost of $85 to cover the biometrics fee. 
The filing fee for a work permit renewal is generally $410. There are a few exceptions to this, including DACA and work permits through a pending asylum application, where the filing fee is $495, as they require an additional $85 to cover the biometrics fee.
All fees for USCIS are paid in form of a Money Order or Personal Check, made out to the "U.S. Department of Homeland Security". 
When applying for a work permit, please contact an experienced attorney to help determine if you are eligible for a work permit (to see if any exception or bars apply).  Please call us for a consultation at (866) 521-6422.